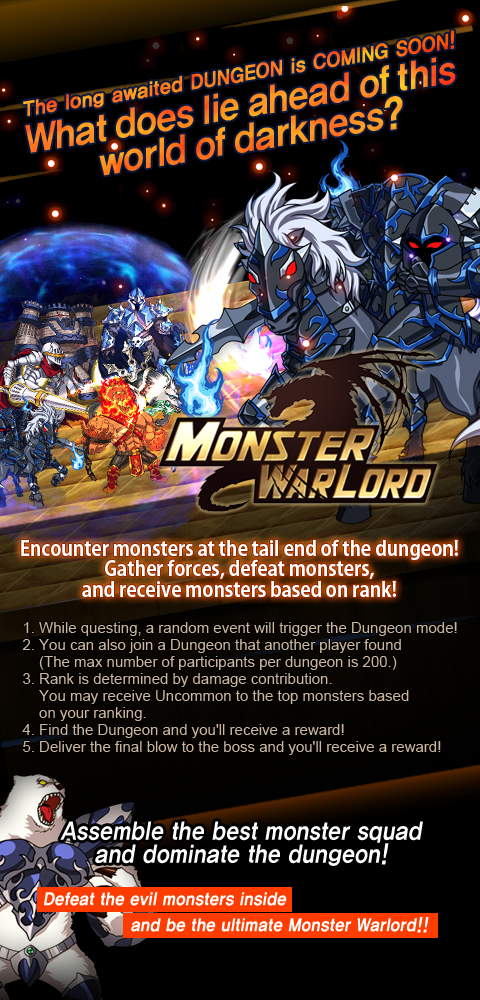 From Gamevil Facebook
Monster Warlord: The long awaited DUNGEON is COMING SOON!!
What does lie ahead of this world of darkness?
Encounter monsters at the tail end of the dungeon!
Gather forces, defeat monsters, and receive monsters based on rank!
1. While questing, a random event will trigger the Dungeon mode!
2. You can also join a Dungeon that another player found (The max number of participants per dungeon is 200.)
3. Rank is determined by damage contribution. You may receive Uncommon to the
top monsters based on your ranking.
4. Find the Dungeon and you'll receive a reward!
5. Deliver the final blow to the boss and you'll receive a reward!

Assemble the best monster squad and dominate the dungeon!
Defeat the evil monsters inside and be the ultimate Monster Warlord!!