………………….._,,-~'''¯¯¯''~-,,




………………..,-'' ; ; ;_,,---,,_ ; ;''-,…………………………….._,,,---,,_




……………….,' ; ; ;,-' , , , , , '-, ; ;'-,,,,---~~''''''~--,,,_…..,,-~'' ; ; ; ;__;'-,




……………….| ; ; ;,' , , , _,,-~'' ; ; ; ; ; ; ; ; ; ; ; ; ; ; ; ¯''~'-,,_ ,,-~'' , , ', ;',




……………….', ; ; '-, ,-~'' ; ; ; ; ; ; ; ; ; ; ; ; ; ; ; ; ; ; ; ; ; ; ; ; ;''-, , , , , ,' ; |




…………………', ; ;,'' ; ; ; ; ; ; ; ; ; ; ; ; ; ; ; ; ; ; ; ; ; ; ; ; ; ; ; ; ; ;'-, , ,-' ;,-'




………………….,'-' ; ; ; ; ; ; ; ; ; ; ; ; ; ; ; ; ; ; ; ; ; ; ; ; ; ; ; ; ; ; ; ; ;''-' ;,,-'




………………..,' ; ; ; ; ; ; ; ; ; ; ; ;__ ; ; ; ; ; ; ; ; ; ; ; ; ; ; ; ; ; ; ; ; ; ; '-,'




………………,-' ; ; ; ; ; ; ; ; ; ;,-''¯: : ''-, ; ; ; ; ; ; ; ; ; ; ; ; ; ; ; _ ; ; ; ; ;',




……………..,' ; ; ; ; ; ; ; ; ; ; ;| : : : : : ; ; ; ; ; ; ; ; ; ; ; ; ,-''¯: ¯''-, ; ; ;',




…………….,' ; ; ; ; ; ; ; ; ; ; ; '-,_: : _,-' ; ; ; ; ; ; ; ; ; ; ; ; | : : : : : ; ; ; |




……………,' ; ; ; ; ; ; ; ; ; ; ; ; ; ; ¯¯ ; ; ; ; ; ; ; ; ; ; ; ; ; ; ;'-,,_ : :,-' ; ; ; ;|




…………..,-' ; ; ; ; ; ; ; ; ; ; ; ; ; ; ,,-~'' , , , , ,,,-~~-, , , , _ ; ; ;¯¯ ; ; ; ; ;|




..…………,-' ; ; ; ; ; ; ; ; ; ; ; ; ; ; ;,' , , , , , , ,( : : : : , , , ,''-, ; ; ; ; ; ; ; ;|




……….,-' ; ; ; ; ; ; ; ; ; ; ; ; ; ; ; ;', , , , , , , , ,'~---~'' , , , , , ,' ; ; ; ; ; ; ; ;',




…….,-'' ; _, ; ; ; ; ; ; ; ; ; ; ; ; ; ; ; ''~-,,,,--~~'''¯'''~-,,_ , ,_,-' ; ; ; ; ; ; ; ; ; ',




….,-''-~'',-' ; ; ; ; ; ; ; ; ; ; ; ; ; ; ; ; ; ; | ; ; | . . . . . . ,'; ,''¯ ; ; ; ; ; ; ; ; ; ,_ ; '-,




……….,' ; ;,-, ; ;, ; ; ;, ; ; ; ; ; ; ; ; ; ; ', ; ;', . . . . .,' ;,' ; ; ; ;, ; ; ;,'-, ; ;,' ''~--'''




………,'-~' ,-'-~'' ', ,-' ', ,,- ; ; ; ; ; ; ; ; ', ; ; '~-,,,-'' ; ,' ; ; ; ; ', ;,-'' ; ', ,-',




……….,-'' ; ; ; ; ; '' ; ; ;'' ; ; ; ; ; ; ; ; ; ; ''-,,_ ; ; ; _,-' ; ; ; ; ; ;'-'' ; ; ; '' ; ;'-,




……..,-' ; ; ; ; ; ; ; ; ; ; ; ; ; ; ; ; ; ; ; ; ; ; ; ; ;¯¯''¯ ; ; ; ; ; ; ; ; , ; ; ; ; ; ; ; ; ;''-,




……,-' ; ; ; ; ; ; ; ,, ; ; ; ; ; ; ; ; ; ; ; ; ; ; ; ; ; ; ; ; ; ; ; ; ; ; ; ; ; |, ; ; ; ; ; ; ; ; ; ; '-,




…..,' ; ; ; ; ; ; ; ;,' ; ; ; ; ; ; ; ; ; ; ; ; ; ; ; ; ; ; ; ; ; ; ; ; ; ; ; ; ; ;|..'-,_ ; ; ; , ; ; ; ; ; ',




….,' ; ; ; ; ; ; ; ; | ; ; ; ; ; ; ; ; ; ; ; ; ; ; ; ; ; ; ; ; ; ; ; ; ; ; ; ; ; ;,'…….''',-~' ; ; ; ; ; ,'




…,' ; ; ; ; ; ; ; ; ;'~-,,,,,--~~''''''~-,, ; ; ; ; ; ; ; ; ; ; ; ; ; ; ; ; ; ;,'…..,-~'' ; ; ; ; ; ; ,-




…| ; ; ; ; ; ; ; ; ; ; ; ; ; ; ; ; ; ; ; ; ; ', ; ; ; ; ; ; ; ; ; ; ; ; ; ; ; ; ;,'…,-' ; ; ; ; ; ; ; ;,-'




…', ; ; ; ; ; ; ; ; ; ; ; ; ; ; ; ; ; ; ; ; ,-' ; ; ; ; ; ; ; ; ; ; ; ; ; ; ; ; ,'….', ; ; ; ; _,,-''




….', ; ; ; ; ; ; ; ; ; ; ; ; ; ; ; ; ; ; ,-'' ; ; ; ; ; ; ; ; ; ; ; ; ; ; ; ; ;,'…….''~~''¯




…..''-, ; ; ; ; ; ; ; ; ; ; ; ; ; ;_,,-'' ; ; ; ; ; ; ; ; ; ; ; ; ; ; ; ; ; ,-'




………''~-,,_ ; ; ; ; _,,,-~'' ; ; ; ; ; ; ; ; ; ; ; ; ; ; ; ; ; ; ; ;,-'




………..| ; ; ;¯¯''''¯ ; ; ; ; ; ; ; ; ; ; ; ; ; ; ; ; ; ; ; ; ; ; ;,,-'




………..', ; ; ; ; ; ; ; ; ; ; ; ; ; ; ; ; ; ; ; ; ; ; ; ; ; ; ; ; ;,-'




…………| ; ; ; ; ; ; ; ; ; ; ; ; ; ; ; ; ; ; ; ; ; ; ; ; ; ; ; ; ;|




…………', ; ; ; ; ; ; ; ; ; ~-,,___ ; ; ; ; ; ; ; ; ; ; ; ; ; ;',




………….', ; ; ; ; ; ; ; ; ; ; ;,-'….''-, ; ; ; ; ; ; ; ; ; ; ; ; ',




………..,' '- ; ; ; ; ; ; ; ; ;,-''……….'-, ; ; ; ; ; ; ; ; ; ; ; ',




……….,' ; ;' ; ; ; ; ; ; ,,-'…………….', ; ; ; ; ; ; ; ; ; ; ;',




………,' ; ; ; ; ; ; ; ;,-''…………………''-, ; ; ; ; ; ; ; ; ; |




……..,' ; ; ; ; ; ; ;,,-'………………………'', ; ; ; ; ; ; ; ; |




……..| ; ; ; ; ; ; ;,'…………………………,' ; ; ; ; ; ; ; ;,'




……..| ; ; ; ; ; ; ,'………………………..,-' ; ; ; ; ; ; ; ,''




……..| ; ; ; ; ; ;,'……………………….,-' ; ; ; ; ; ; ; ,-'




……..',_ , ; , ;,'……………………….,' ; ; ; ; ; ; ; ,-'




………',,',¯,',''|……………………….| ; ; ; ; ; ; ; ; '--,,




………….¯…''………………………..'-, ; ; ; ; ; ; ; ; ; ;''~,,




……………………………………………''-,, ; ; ; ; ; ; ; ; ; ;''~-,,




………………………………………………..''-, ; ; ; ; ; ,,_ ; ;'-,''-,




…………………………………………………..', ; ; ; ; ; ; '-,__,--.




……………………………………………………'-, ; ; ;,,-~''' , ,|, |




………………………………………………………''~-''_ , , ,,',_/--'
Updated 12 Oct 2012
-added monster combination
-added jewels on ultimate combination
-updated monster egg
SCROLL DOWN TO SEE THE GUIDE
OR CLICK LINK on blog archive>>>>>
-Added PaintBallin's Monster Combine guide on Guide for monster warlord, check it out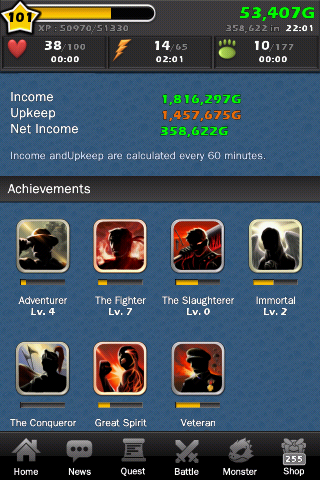 *Upkeep comes from buying monsters


Basic starting build

----(Ash Ketchup request)

At low levels, keep buying Eggmong (Dark)

When you have more Eggmong (Dark) than your alliance size, start buying ghost

Buy, Ghost until amount of ghost exceeds alliance size

Optional,

Buy

Dinky

too :D

Full Attack Build

Pros

:

Awesome damage, Awesome gold from boss

Cons

:

Low defense, you will lose most of your battles Split into 2 sections

Attack build 1

(POPULAR!!)

Now buy

Mini Satan

(Requires upkeep, meaning that you will need to buy buildings to support this monster, too little buildings, and you will not be able to make a purchase)

Buy

Mini Satan

until it fill your alliance size.

Now you can buy

Mummy instead of Zombie

, Using my calculations it is more efficient.

Then continue buying

Zombie

until it fill alliance.

Sell off your Mini Satans

when needed to allow less upkeep.

Buy Dark Archon ....

Attack build 2

Better in the Long Run
Skip Mini Satan


Buy

Zombie instead Mini Satan

(Requires upkeep, meaning that you will need to buy buildings to support this monster, too little buildings, and you will not be able to make a purchase)




Buy

Zombie

until it fill your alliance size.

Buy

Mummy

untill it fills alliance while you slowly sell off your zombies

Then buy

Dark Archon

... (fill alliance and slowly sell ...)

Hybrid Build

(POPULAR)




Pros

: Decent attack, Decent defense, Good value for money, Tanky (quite)


Cons

: Does not do damage as high as full attack



Buy

Fire Spirit

until it fills alliance




Buy

Baby Dragon " "


Buy

Burning Skull " "

Hybrid Attack

Pros

: High attack, Cheaper than full attack

Cons

: Low but higher def than full attack

Buy

Monster Bat " "


Buy

Perv Bird (Haha) " "


Buy

Happi


S

U

P

E

R

B

U

I

L

D
$$$$$$$\  $$\       $$$$$$\ $$\   $$\  $$$$$$\  
$$  __$$\ $$ |      \_$$  _|$$$\  $$ |$$  __$$\ 
$$ |  $$ |$$ |        $$ |  $$$$\ $$ |$$ /  \__|
$$$$$$$\ |$$ |        $$ |  $$ $$\$$ |$$ |$$$$\ 
$$  __$$\ $$ |        $$ |  $$ \$$$$ |$$ |\_$$ |
$$ |  $$ |$$ |        $$ |  $$ |\$$$ |$$ |  $$ |
$$$$$$$  |$$$$$$$$\ $$$$$$\ $$ | \$$ |\$$$$$$  |
\_______/ \________|\______|\__|  \__| \______/ 



Pros

: Awesome attack, Awesome defense, Super tanky

Cons

: Most Expensive

Same as full attack but also buy Holy monsters .

RANKED Monsters Build (Spenders Build)

- Buy

God

/

sGod

/

ssGod

with jewels purchasable for 600 jewel celestial egg at level

1

/

201

/

301

- Combine the monsters you get from the eggs.

- For each combine, the cost per jewel per dmg/def decreases. That is why spenders get an advantage.

-By Far this is the strongest build and the most expensive one.